Lanzarote
Pictures by Jo & David Spinney
Scuba Diving in Lanzarote. November 2016
Puerto Del Carmen, Lanzarote
We got invited by Keith Sorted from Kernow Divers in Cornwall, UK to join his group on a diving trip to Lanzarote. Of course we went....a new Spanish Island, new diving waters and a new group of divers to meet. David and I drove to Madrid the day before flying so we could relax and not have to rush. We stayed in a really nice hotel 10 minutes from the airport that we will definitely use again. We went out for a really nice dinner and did a little window shoppinggetting a few extra bits that we needed for our trip. We had a great sleep and a hot shower ready to travel but the alarm did go off at 3am so it wasn't a long sleep hahaha.
We were the most keen arriving on the Island at 9:30am while everyone else were landing after 1pm hahaha. Because we had some time to kill, we got all the paperwork sorted and went for a walk to get a drink and see some shops and restaurants. We weren't sure where we were staying until Keith arrived but we were pleasantly shocked to find out we were staying 50 steps to the water line. The villa was nice with everything we needed. The men were kind enough to give David and I the bedroom with the ensuite and we really appreciated that. A big Thank You Men :) What a great bunch of new people we met. Claire and her daughter Charlie so friendly and welcoming. Emma and Oli who were just easy to talk too and a good laugh. Vicky and Ray who were so lovely and again easy to talk to BUT whatever you do NEVER take one of their poppadums from the Indian hahahaha They were in the villa beside us and in our villa we had the trip organiser Keith with 2 Pauls (Paul D. and Paul A). We ended up calling one Paul "speedo Paul" but I'm sure you can figure why and he did go home with a very nice tan. On Monday we had another gentleman join us named Sam, who had his own villa but came diving with us.
We got to do our check dive on the Sunday we arrived later in the afternoon so we were ready for the week. We certainly enjoyed our week of diving which will all be talked about on our picture pages. I do have to say that my highlight of the week was Paul A. on all the dives kept missing the angel Sharks (and we saw quite a few) so I made it my mission on the last day to go searching. Yes we succeeded in finding 2 Angel Sharks for him to see and I felt really excited. It's quite special when you can see the smile on someone's face especially on their last dive of the week.
After our days diving we chilled out, some went to "Charlie's Wifi Corner", some showered, but most had a chilled out beer. Some nights we ate together and other nights we did our own thing. I really can't believe how relaxed the week went with so many different personalities. The first night we arrived we all went for an Indian dinner and boy was it delicious. The whole week we didn't have any bad food which made a change. My favourite had to be the Indian nights we had and I will never forget the evening we all went to Hi-Life restaurant. I can't believe how much food we ate but from start to finish it was amazing. It was the only night I had a dessert and it was cheesecake (the piece was so big they should of just given me the whole cake). We had an Italian night of pizza and pasta which the chef did really well to get everyones order correct with only minor upsets (sorry to Charlie who actually didn't get her meal until we were all done but with at least 10 of us and other customers the chef did really well and corrected the error right away)
The only problem in the week was the lava dust that was floating in the air. You could not get away from it at all. You could see it on people's glasses as they walked around and it affected people's breathing which we didn't really work out until we got home. Just be aware when you travel to the island that if you has a breathing problem to start with make sure you bring an inhaler and if you don't have a problem make sure you drink plenty to keep the dust from settling in your throat. It's amazing that something so fine in the air can cause so many issues (including causing leaks in my camera housing)
On our last day while all our kit was laying out to dry we decided to get a hire car. Keith and Paul D. were so kind to drive David and I around the island showing us some amazing sites and waiting patiently while we did an awesome cave experience. The first stop was Green Lake and the colour of the water is absolutely amazing. We drove through the town with 1000 Palm Trees. We also stopped for a bite of lunch and in the little village there was a house that can only be described as an organized chaos. A true Hoarder that you will have to see the photos to believe. Thank you so much to Keith and Paul for joining us on this fab day out and telling us some pretty cool history of the island.
Because RyanAir has a new policy of checking in no more that 4 days before you fly we could not print our boarding passes before we flew out. The last night before coming in we were still looking for somewhere to print our boarding passes. It was a bit of a panic but we found an internet shop with a really friendly worker. I mean so friendly that if you went in feeling down you would feel great walking out. It was a huge relief having our boarding passes. This is only because I'm Canadian and need a visa stamp from the immigration desk that I am not able to use the app that gives you a boarding pass on your phone. A bit unfair and something that needs to be looked into I think. The flight went very quick as both David and I slept all the way, we must of been tired out from a great week.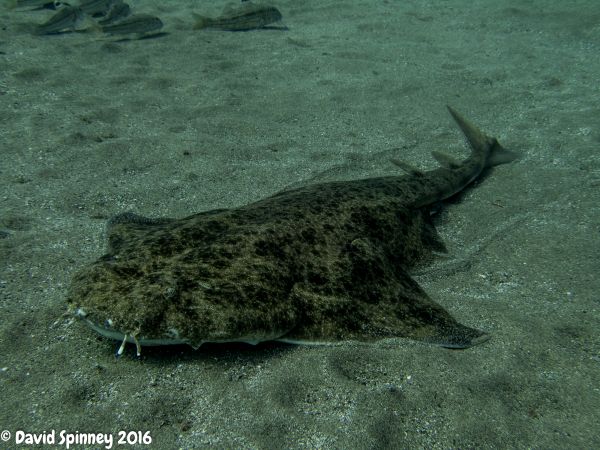 Lanzarote - November 2016.
A compilation of pictures taken by David